The escgo! team reviews "Too Late For Love" by John Lundvik.
read more
Eurovision Chat
Our chat is most active during Eurovision, national finals and our various chat events, but you're welcome to visit any time!
Join the Chat!
Follow us:
Also visit our partner site ESCNation
 escgo! on Twitter
The escgo! team has cast its eye over all 17 participants in the first semi-final of the 2019 Eurovision Song Contest. Read what we think here!
read more
"Soldi" by Mahmood is the winner of the 15th annual edition of ChatVote, the traditional event held by escgo! and the #esc chatroom to find our favourite song ahead of each year's Eurovision Song Contest.
read more
SongHunt 2019 continues with the second quarter-final. Things are hotting up – and YOUR votes are needed in our quest to find the best national final song of the season!
read more
Serhat gets the "pimp slot" while Armenia and Azerbaijan are kept as far apart as possible – read all about the running order for the 2019 Eurovision Song Contest!
read more
All the internal selections are in, all the national finals are complete, and we don't think there'll be any more countries withdrawing - which means we now have the 41 songs that will compete in the 2019 Eurovision Song Contest! The (extended) last weekend of the...
read more
Finland, Iceland, Norway, Moldova, Portugal, Georgia and Serbia all selected their entries for the 2019 Eurovision Song Contest on the last big hectic weekend of the national final season. Find out what they chose here!
read more
Felix may be a fan of this year's German entry by S!sters, but that doesn't make him any less critical of the German final. Here are his five things that ARD needs to get right next time!
read more
OK, happy end! It's not just a line from a classic Eurovision performance – it's the reality of Mahmood's Sanremo journey. Shi takes a look at why the Cinderella story is so enduring and how it has parallels in our ESC world.
read more
Entries from Germany, Ukraine, Hungary, Denmark and Lithuania joined the ESC 2019 line-up this weekend. Let Martin talk you through all the Friday and Saturday night action!
read more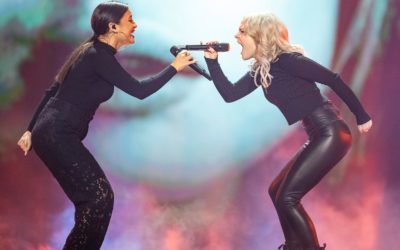 Felix is shocked by the negative reactions to S!sters' victory in the German final. But should he be getting all defensive about it? Some personal reflections on an unexpected fan experience.
read more